TXQ3 Automatic Transfer Switch
Automatic Transfer Switch | ATS
Parameters

Details

Size&weight

Related

Video

Message
Scope of Application
TXQ3 Automatic Transfer Switch (hereinafter referred to as ATS), it is suitable for the power supply system of AC 50Hz, rated voltag f 400V, rated current of 63A and below. Choice and conversion between two power supply according to the needs. ATS have protection functions of overload, short circuit, under-voltage, but also have functions of fire, double breaking and output closing signal. Particularly applicable to the lighting lines in office buildings, shopping malls, banks, high-rise buildings and other places with needs of the fire.
TXQ3 Automatic Transfer Switch complies with GB / T14048.11 standard.
Models and Specifications

Normal operating conditions and installation conditions
● The altitude of the installation site should not exceed 2000m.
● Ambient air temperature
Ambient air temperature does not exceed the upper limit is +40℃; the average ambient air temperature in 24h does not exceed +35℃. The ambient air temperature lower limit is not less than -5 ℃.
● Atmospheric conditions
○ Humidity
At the maximum temperature of +40℃, the air relative humidity is less than 50%, there is a higher relative humidity allowed at lower temperatures, for example, up to 90% at 20℃. Special measures should be taken for gel that is occasionally generated due to changes of humidity.
○ Pollution degree: 3
● Installation conditions
Installed in the place without shock and invasion of rain and snow ; the upper terminal connect to the power side, the lowr terminal connect to the load side; the inclination between products and vertical plane is not more than 5°.
● Installation category: Ⅲ
● The external magnetic field near the installation site does not exceed 5 times the geomagnetic field in any direction.
Technical parameter
4.1 Basic parameters of TXQ3 Automatic Transfer Switch see Table 1
Product performance parameters
Meet the standards
GB/T 14048.11
ATS class
CB class
Use categories
AC-33iB
Rated operating voltage Ue
AC230V-400V
Rated operating frequency
50Hz/60Hz
Rated operating current Ie
6A, 10A, 16A, 20A, 25A, 32A, 40A, 50A 63A
Switching control voltage
AC230V
Rated insulation voltage Ui
AC690V
Conversion operation time
≤3s(Not adjustable, the factory has been adjusted)
Life
Electrical life
1500 times

Mechanaical life
6000 times
Rated short-time making capacity Icm
7.5kA
Rated short-time breaking capacity Icn
5kA
4.2 Basic parameters of terminal type and intelligent type of TXQ3 Automatic Transfer Switch in Table 2
Product model
Common type
Intelligent type
Installation method
Integral type
Integral type
Operation method
Automatic and manual

Automatic manual and

double breaking

Monitoring function
Phase failure detection

Common power supply

three-phase undervoltage,

lack phase and phase

failure detection

Conversion method

Automatic change and

automatic recovery

Automatic change and

automatic recovery

Fire linkage control
No

DC12-24V input

double breaking

(Automatic fire cut-off function)

Display function
LED light
LED light
Outline and mounting dimensions
Outline and mounting dimensions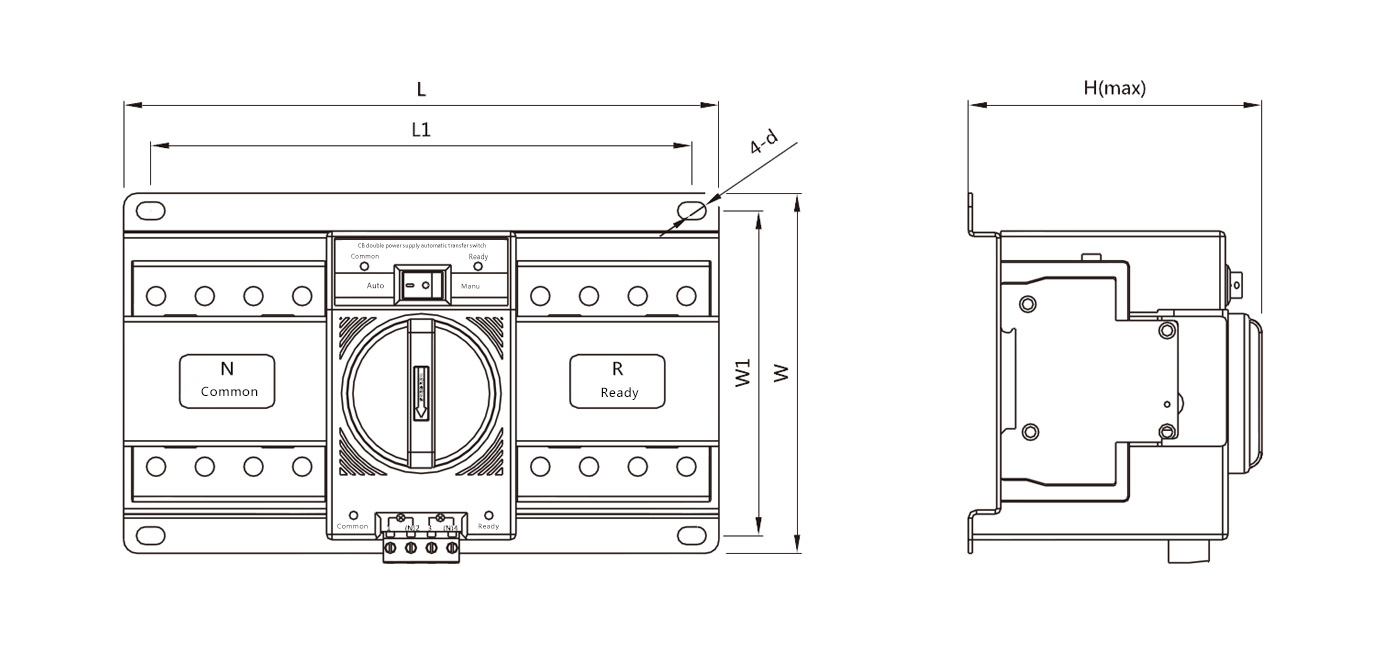 Size

Model and
specification

Outline dimensions
Installation dimensions
L
W
H
L1
W1
Φd
Four-pole switch
220
132
120
200
120
5
Three-pole switch
180
165
6.1 Installation
Connecting wire
Connection wire (cable) for ATS uses single core polyvinyl chloride (PVC) insulated copper wire or equivalent copper bar, the sectional area is selected according to the table 4.
Rated current In(A)
6
10
16 20
25
32
40 50
63

Sectional area of

wire or copper bar mm²

1.0
1.5
2.5
4.0
6.0
10
16
6.2 Wiring diagram of ATS
6.2.1 Wiring diagram of four-pole switch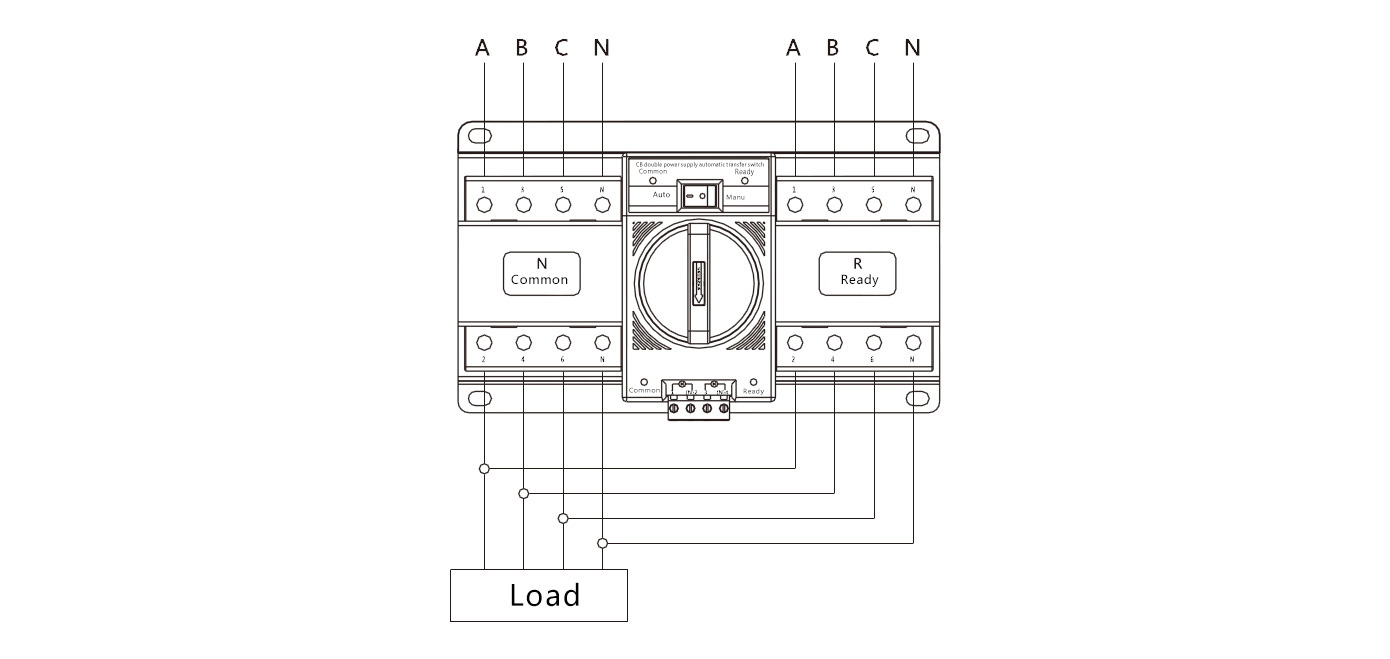 6.2.2 Wiring diagram of three-pole switch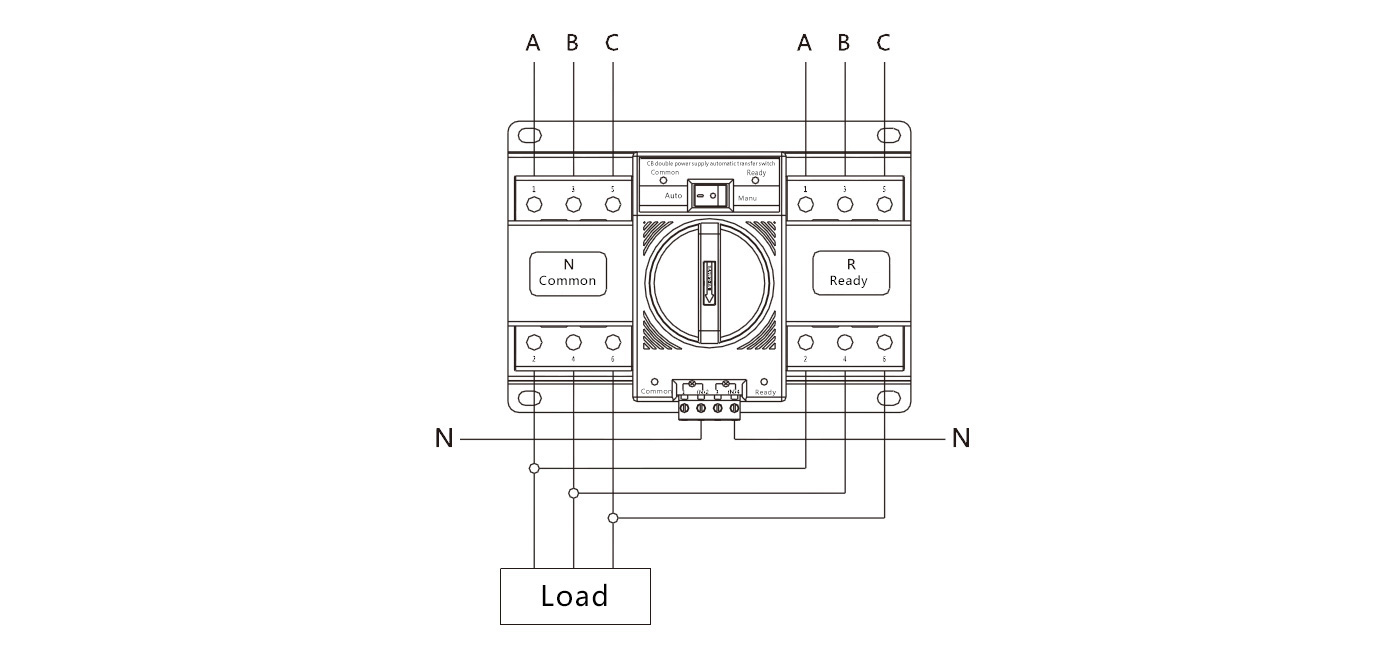 6.3 Wiring diagram of ATS output terminals
6.3.1 Wiring diagram of commom type output terminals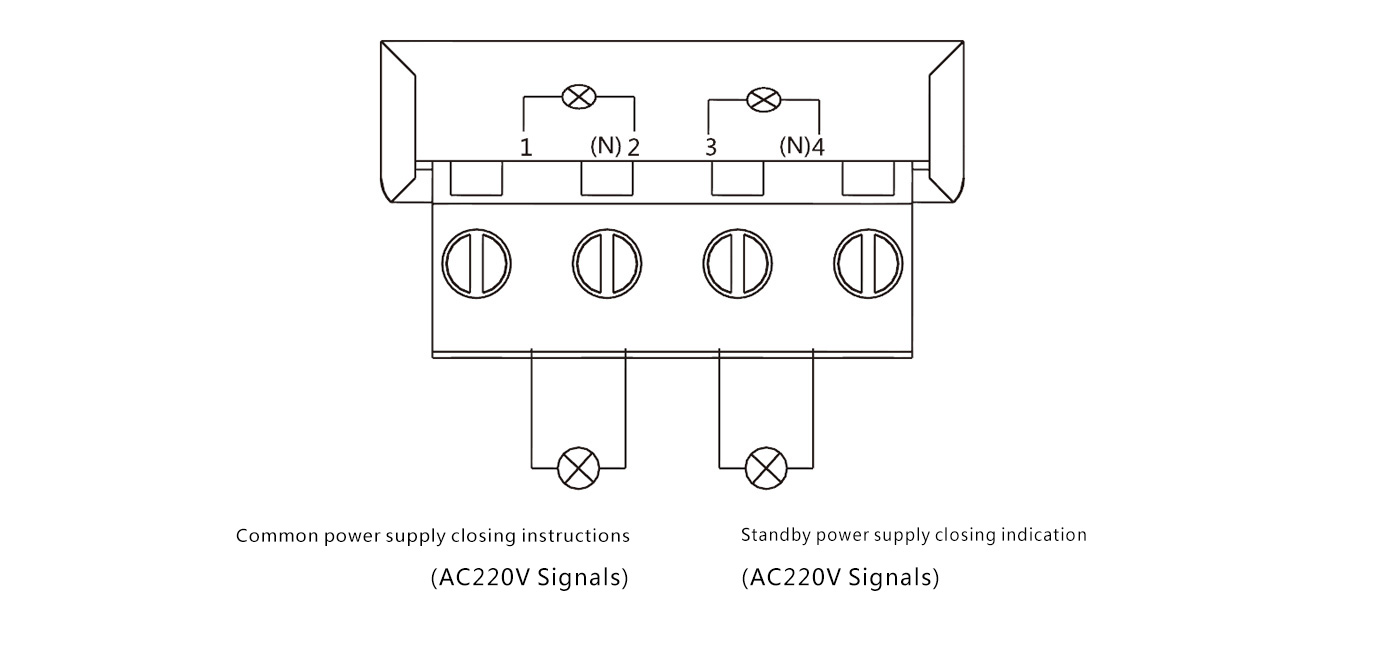 6.3.2 Wiring diagram of intelligent type output terminals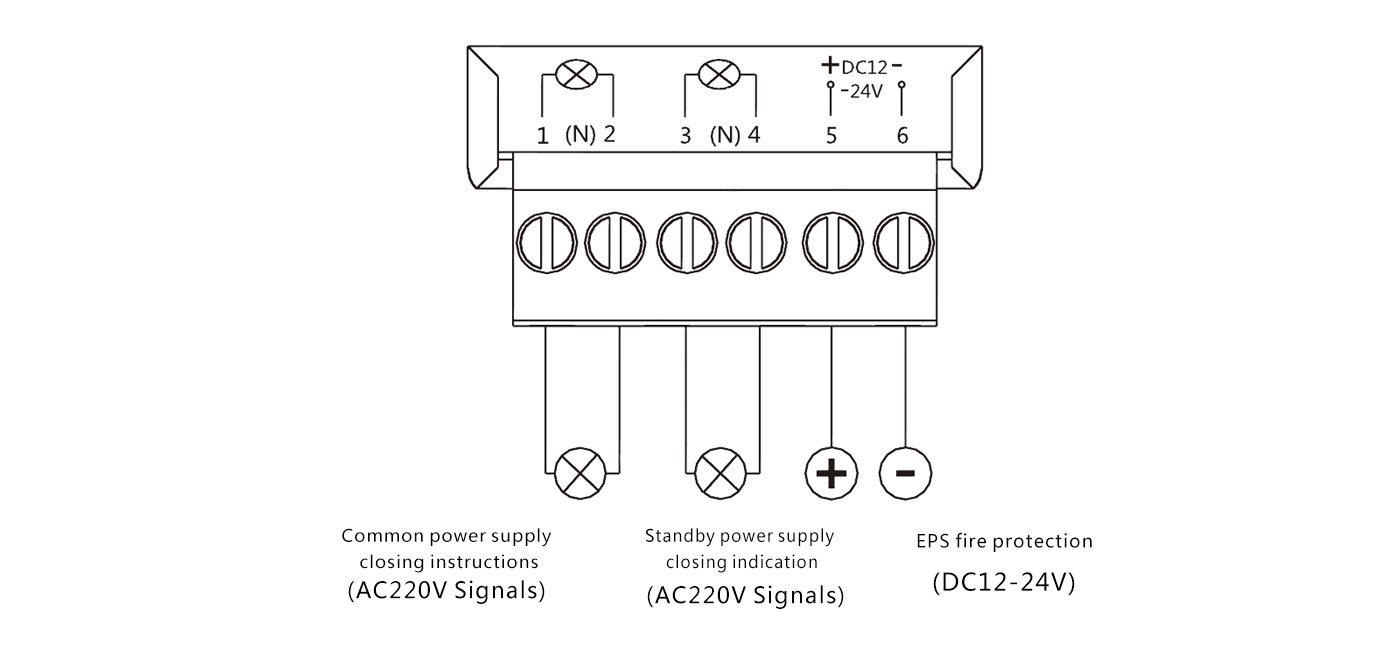 Ordering Information
Users must specify when ordering:

7.1 Name and type of TXQ3 Automatic Transfer Switch;
7.2 The rated current (A) of TXQ3 Automatic Transfer Switch;
7.3 Poles (four-pole, the ATS is three-phase four-wire system when the customer does not indicate);
7.4 Controller type of TXQ3 Automatic Transfer Switch;
7.5 Quantity.
7.6 Customer requirements for Miniature Circuit Breakers DZ47 or C65
For example: ordering TXQ3 Automatic Transfer Switch, three-pole, rated current of 6A, common type, the number of 50 units. Can be written as: TXQ3-63 / 3P 6A 50 units.
Order TXQ3 Automatic Transfer Switch, four-pole, rated current of 63A, intelligent type, miniature circuit breakers require 50 DZ47D type. Can be written as: TXQ3-63 / 4P 63A DZ47D 50 units.
Keywords: Automatic Transfer Switch, ATS
view and download
| | | | | |
| --- | --- | --- | --- | --- |
| File name(Click to view) | File type | file size | View times | Click to download |
Product related news
| | | | | |
| --- | --- | --- | --- | --- |
| News title | Promulgator | Release time | View times | Click to read |